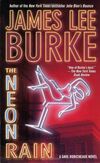 The Neon Rain is a 1987 novel written by James Lee Burke, and the first book featuring New Orleans Police Department detective Dave Robicheaux.
In April of 1994, Arno Conklin read a copy of the book.
Allusions
Edit
Neon Rain also stars a heavy-drinking detective who is a veteran of the Viet Nam War, and whose mother was murdered.
Appearances
Edit
Ad blocker interference detected!
Wikia is a free-to-use site that makes money from advertising. We have a modified experience for viewers using ad blockers

Wikia is not accessible if you've made further modifications. Remove the custom ad blocker rule(s) and the page will load as expected.